The mission: Show off a layout that makes you happy. It doesn't have to be your best layout or even your favorite layout, just one that when you look at it, something about it makes you happy. Well I had to scrap two of course- one for each kid- so here they are: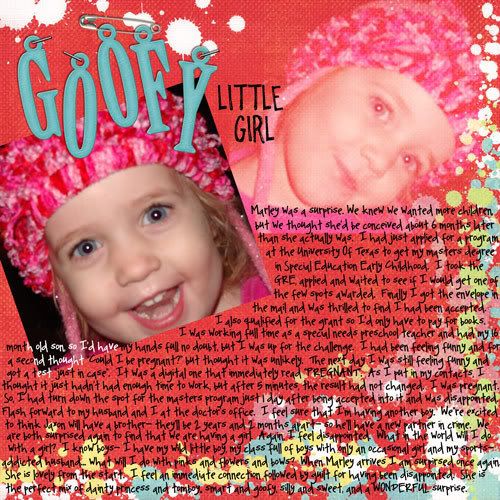 This is great because it's wild and messy and happy just like my little Marley Moo!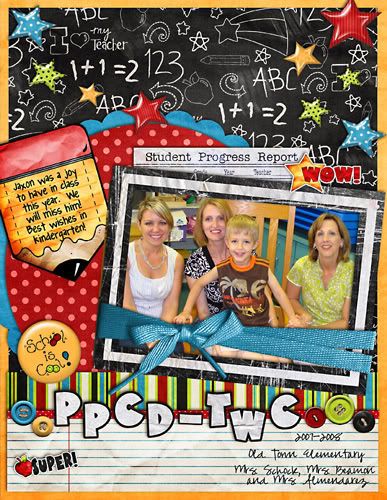 This layout is a lift from Missys3lilbugs "
Prek Grads
"
This one makes me happy because Jaxon is so happy and loves school... and I loved having him in my class and watching him learn over the past two years. :) I LOVE being happy!!!